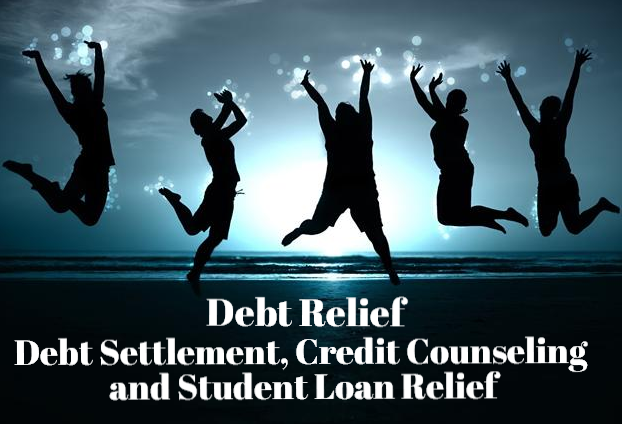 Let's take a close look at debt relief programs in the United States. There are programs available to assist consumers with credit cards, unsecured debt, student loan debt, mortgage debt and just about any type of debt that exists.  On this page  Golden Financial Services provides insight on debt collection laws and then educates folks on the most effective debt relief programs available in the United States.
Often what people don't realize is that there are federal laws that protect them from fraudulent, abusive and misleading debt collection tactics. Your creditors and debt collection companies must abide by those laws. If a person believes that a credit card or debt collection company is breaking the law or that errors exist within their credit report or statements, their first step should be to challenge that creditor or seek professional help.

BEFORE JOINING A DEBT RELIEF PROGRAM – FIRST VERIFY THAT YOUR CREDITORS ARE ABIDING BY ALL THE LAWS IN YOUR STATE!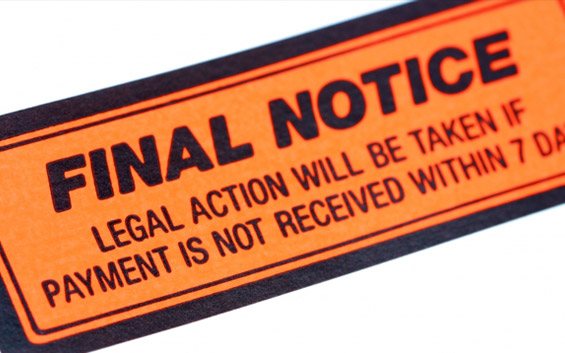 Here are a few examples of the debt collection rights that we all have!!
A debt collector must hold onto the original contract that you signed with them when you first obtained your credit card.  If they lose it and can't provide that documentation upon request, now they can no longer continue collecting on that debt.

Debt collectors must call you during reasonable hours. For example, they cannot call you earlier than 8AM or later than 9PM. 

If a debt collector violates any of your rights then you have up to a year from the day the incident occurred to sue them for up to $1,000 per account that was violated. You can additionally recoup attorney fees.

Debt collector's can't send you anything that looks like a court or official document unless it really is. At Golden Financial Services we often hear about people who receive scary debt collection letters that look like court documents, but after reviewing them we usually find that they are misleading documents that violate the law.

If a debt collector is told that you have an attorney representing you, then at that point they must direct all communication to your attorney.  At Golden Financial Services our client's creditors are notified that they have an attorney representing them within the first thirty days after getting approved on the

debt settlement program.

 

We set all of our clients up with an attorney in their state after joining on our national debt settlement program.  Golden Financial Services is not a law-firm, but we do partner with highly rated attorneys in every state that provide legal protection for our clients.

A debt collector is prohibited from calling you at your job after you tell them just one time that you are NOT allowed to get personal phone calls at your place of employment.

Debt collectors are not allowed to call you over and over again, trying to annoy you.

To report a debt collector violation you can do so at your state's Attorney General office.
These examples are from the Fair Debt Collection Practices Act (FDCPA).  Understand all the laws that protect consumers from illegal debt collection and that regulate credit card companies.
Source: Federal Trade Commission, 2/9/2014
Golden Financial Services has been focusing on debt relief since 2004.

You can get a free consultation and find out if you qualify for one of our debt relief programs at 866-376-9846.
Unsecured Debt Relief Options/Programs
There are two options available to help consumers with unsecured debt.
Option One is Consumer Credit Counseling
Reduced interest rates.

Debt payments consolidated into one monthly payment.

Get out of debt in about 5 years.

Pay back the full amount, plus interest.

It is reported that a person joins this type of program on their credit report.
–  Learn more about consumer credit counseling here.
Option Two is Debt Settlement Services
Payments are not made to creditors on a monthly basis, but paid in lump sum payments when enough money accumulates. We negotiate with your creditors and our goal is to reduce your balances. Since negotiation fees are only earned at the time each of your debts are settled and paid off this creates an aggressive negotiating staff that solidifies huge discounts for our clients.

Consumers often pay around half of what they owe on each unsecured debt before fees are added in.
Like with Consumer Credit Counseling, there is only one monthly payment that goes towards settling all debts.
Get out of debt in about 3 years or less on average.

Could lower a person's credit score while on the program, but has less of a negative affect than bankruptcy.
–  Learn more about debt settlement services here.
To get a free consultation with a senior debt relief enrollment specialist call 866-376-9846.
Student Loan Debt Relief Programs
The federal government allows students to have their student loan debt consolidated.  There are six federal programs available, that most people don't even know about. 
There are income based programs, along with standard student loan consolidation plans.  Both options will pay off a person's student loan debt in full, then leaving that person with one loan and monthly payment to deal with.   Student Loan Debt Relief Programs can even help to improve a person's credit score, unlike other debt relief programs. 
The income based program is usually the preferred option.  After a certain number of payments, a person's loan balance may be forgiven. 
Some people get set up with a payment close to zero dollars per month when approved on the income based programs, and then after so many payments the rest of their loan is forgiven, where that person could end up paying back very little on their student loan total balance. 
If a person works in public service, they could have their loan forgiven after as fast as ten years.  
Learn more about student loan debt relief here, or call 866-376-9846.
The Golden Financial Services Student Loan Debt Relief Program Includes:
Helping you to understand your student loan debt relief options.

Processing the complicated paperwork for you.

Getting you re-approved annually.  (Must get re-approved annually for certain programs)

Communicating with the Department of Education for you.

Getting you approved for the plan that will give you the lowest monthly payment.  Our goal is to try to get you a payment that is as close to zero dollars per month as possible. 
Could a person consolidate their student loan debt on their own and not have to use Golden Financial Services?  Yes they can, but similar to how a person could also file their own taxes or settle their own debt. 
Call us Today for a Free Consultation at 866-376-9846!